OHSAS 18001 – Occupational Health and Safety Management Toolkit
It's finally here! The brand-new Wave 18001 is the way smart companies implement OHSAS 18001. It's fast, easy, and about one-tenth the price of a consultant. Even better – we offer full-service support and professional expertise, along with complete documentation.
Your ISO 18001 Virtual Consultant (He's Free!)
Introducing Matilda the Owl – your personalized virtual consultant. He'll give you individualized support and expert advice as you learn, prepare, and finally implement OHSAS 18001 in your organization. Get the advice and help you deserve – everything you'd expect from a live OHSAS 18001 consultant, only without the hefty price tag.
What should you do first?
Learn where you are in the process, and what comes next.
Look at your options
Do it all on your own, find an outside consultant, or do it yourself with expert help.
Find out how to do it yourself
We have all the tools and materials you need to do it yourself with guidance from us.
Start the implementation
We'll be here, with expert support and guidance, and templates for all the required documents.
Get management buy-in
Create a high-quality presentation to get buy-in from management and stakeholders.
Get prepared
Get organized, and learn the resources – both human and material – you'll need.
OHSAS 18001 Documentation Toolkit
Contains templates for all the required documentation, so you can implement OHSAS 18001 quickly and get certified. Every template comes with complete, easy-to-follow directions.
Free Consultations
You can speak to one of our OHSAS 18001 experts live – it's free! Just contact us to set up a one-on-one consultation and get your most difficult questions answered. You may be overwhelmed now, but after one consultation you'll have a greater understanding of what to do and where to go next.
Free Downloads
Want to find out which are the mandatory documents for OHSAS 18001 implementation? Or what is the implementation process? Or you need a project plan template? Check out our free downloads with white papers, case studies, checklists, templates, and other materials.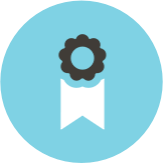 Developed by Professionals
Our toolkits were specially created by OHSAS 18001 experts.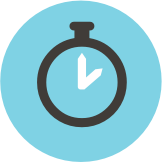 Fast and Easy
You have other things to do. Save more money, more time, and more energy on your OHSAS 18001 implementation with our help.
More information and guidance in our OHSAS 18001 Blog
You can implement OHSAS 18001 easily (and you don't even need a consultant!)