ISO/IEC 27001 (ISMS) and ISO 22301 (BCMS) Toolkit
Today's modern companies know that the ground-breaking DefineSecurity 27001 and 22301 toolkits is the way to implement ISO 27001 and ISO 22301. Our comprehensive service is simple to use, provides complete documentation, and gives you all the professional support and advice you need – at a substantial cost savings over hiring a consultant.
Free ISO 27001 and ISO 22301 Virtual Consultant
Your virtual consultant, Matilda the Owl, is here for you – providing individualized advice and direction throughout each step of the ISO 27001 and ISO 22301 implementation process. He'll help you learn all you need to know, prepare your project, and give you the personal attention you deserve – without the high price tag a "real" consultant brings.
What should you do first?
Learn where you are in the process, and what comes next.
Look at your options
Do it all on your own, find an outside consultant, or do it yourself with expert help.
Find out how to do it yourself
We have all the tools and materials you need to do it yourself with guidance from us.
Start the implementation
We'll be here, with expert support and guidance, and templates for all the required documents.
Get management buy-in
Create a high-quality presentation to get buy-in from management and stakeholders.
Get prepared
Get organized, and learn the resources – both human and material – you'll need.

ISO 27001 Documentation Toolkit
Get the complete documentation templates to help you quickly implement the ISO 27001 standard and make sure you can become certified. Each document comes with easy-to-understand instructions.
ISO 22301 Documentation Toolkit
This set of business continuity documentation templates is fully compliant with ISO 22301, but also with BS 25999 (the predecessor of ISO 22301). The documentation includes business continuity plans, recovery plans, business impact analysis, and many others.
Free ISO 27001:2013 Foundations Course
Learn everything you need to know about ISO 27001, including all the requirements and best practices for compliance. This online course is made for beginners. No prior knowledge in information security and ISO standards is needed.
Free Downloads
Want to find out which are the mandatory documents for ISO 27001 or ISO 22301 implementation? Or what is the implementation process? Or you need a project plan template? Check out our free downloads with white papers, case studies, checklists, templates, and other materials.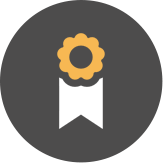 Designed by Leading Experts
Our toolkits are created by leading experts in ISO 27001 and ISO 22301.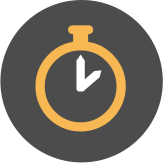 Simple and Fast
You will love the savings – in cost, time, and labor – you'll realize during your ISO 27001 and ISO 22301 implementation project..
Find more information and support in our ISO 27001 & ISO 22301 Blog
Stress-free ISO 27001 and ISO 22301 Implementation (it's easy, and you don't need a consultant)