ISO 9001 Quality Management Systems Toolkit
The all-new DefineSecurity 9001 Toolkit is how innovative companies implement ISO 9001. It's easy, intuitive, and costs a fraction of what you'd pay a consultant – and our service provides full support, expert advice, and all the documentation you need.
Free ISO 9001 Virtual Consultant
Edgar the Owl will be your very own virtual consultant, offering personalized support and guidance through every stage of the learning, preparation and implementation process in your company. Get all the individual attention you'd expect from a real-life ISO 9001 consultant, but without the huge bill.
What should you do first?
Learn where you are in the process, and what comes next.
Look at your options
Do it all on your own, find an outside consultant, or do it yourself with expert help.
Find out how to do it yourself
We have all the tools and materials you need to do it yourself with guidance from us.
Start the implementation
We'll be here, with expert support and guidance, and templates for all the required documents.
Get management buy-in
Create a high-quality presentation to get buy-in from management and stakeholders.
Get prepared
Get organized, and learn the resources – both human and material – you'll need.

ISO 9001 Documentation Toolkit
Get the complete documentation templates to help you quickly implement the ISO 9001 standard and make sure you can become certified. Each document comes with easy-to-understand instructions.
Speak to the Experts – for Free
Free consultations with our ISO 9001 experts are included. Simply schedule a private consultation and get the answers to your questions. Go from overwhelmed to understanding in one conversation, and learn practicable next steps.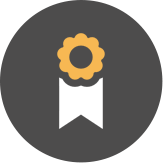 Created by Experts
Our toolkits are developed by ISO 9001 experts.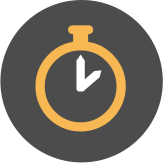 Quick and Easy
You'll save time, money, and effort in your ISO 9001 implementation.
More detail and advice in our ISO 9001 Blog
Implement ISO 9001 effortlessly (no stress, and no consultant required)